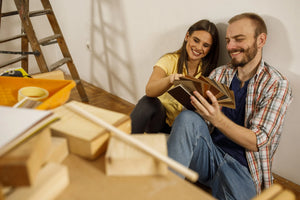 Samples are the first step to making your house a home
Cloe 5x5
The Cloe Collection is glazed ceramic wall tile with brilliant colors, a smooth gloss finish, and interesting variations in hues and tones.
Shop
Allora 3x24
Add geometry with the series Allora, an Italian-made matte porcelain tile that comes in three shapes: Rectangle, Rhombus and Hex.
Shop
FloorRunner
FloorRunner is the first company to make buying flooring online seamless. Our mission is to reinvent the wheel of flooring supply, allowing homeowners and contractors to get all types of flooring delivered to their homes and jobsites directly.